6 Tech Trends for Which to be Thankful
6 Tech Trends for Which to be Thankful
As we approach Thanksgiving, here are a few tech trends for which all members of the digital space should be thankful this year.
In the world of tech, things move at the speed of ideas. (I think I'll start using that more often.) So, every year, there are a lot of new developments that shake up and excited the market. Here are a few tech trends that we can all be thankful for this year.
Internet of Things
If you visit my blog often enough, then you'll know that I am completely enamoured by the Internet of Things. In fact, I recently wrote an article about why the Internet of Things is the greatest concept ever. Well, it seems as though I am not alone in this thinking.

Recently, there has been a wave of companies introducing IoT starter kits. This comes after the wave of companies (perhaps the most well-known of which was Nest) introducing IoT products. The starter kit allows for your average household item to become a smart item. Companies like IBM, TinkerForge and LittleBits are all breaking into the space, and it shouldn't be long before we see the dream of a smart house made readily available to people from all walks of life.
Wearables
So, Google Glass might not be the cyborg-esque wearable we all hoped it would be (yet) but that hasn't stopped the world of wearables from really taking off and essentially creating a brand new, high-demand marketplace.
The market for wearables is on the rise and there doesn't seem to be a ceiling with regards to where it can go. Theoretically, everything can eventually be smart. Now we have watches, glasses, bracelets, accessories and there is certainly a trend indicating that this is just the beginning. I don't think I'm alone in waiting hopeful that one day there is a thermometer in my clothes that automatically warms them up for me in the morning on a cold winter's day. #BillionDollarIdea
Improved AR
While I didn't mention this trend in my recently published article about trend I noticed at ad:tech in New York, it is definitely something worth getting excited about.
AR (augmented reality) has long been something that fascinated us. When it was first introduced on camera phones (providing us with detailed information about location towards which we point our phone's camera) it seemed like something out of the future. Now that future is here and AR is not only becoming more commonplace, but more malleable, particularly as technologies like graphene become more widely used.
Smart Accessories (Not Wearables)
We have wearables, so why would we need to include smart accessories? Doesn't that fall into the category of wearables? Not exactly. These accessories are a little larger.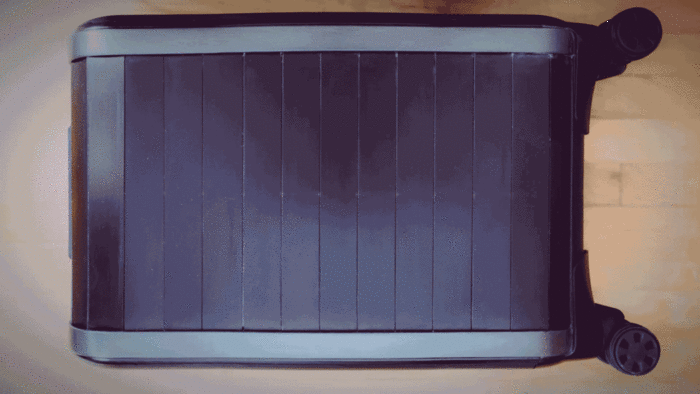 The one example that comes to mind is luggage. It might not sound like a field ripe for disruption, but there are groups out there trying to do just that. One such example is Trunkster. This awesome Kickstarter campaign touts a piece of smart luggage that not only goes zipperless, but also features a USB charger for your electronics and, perhaps most impressive, a GPS tracker that links to your phone so you always know where your luggage is (even if the airline doesn't).
Beacons
Beacons were first introduced before their time (if that makes sense). People were not ready for personalized and proximity-based marketing initiatives, but today they are.
The concept of beacons is a fairly simple bit of technology: essentially, beacons are designed to identify devices and, for example, push notifications to these devices based on their proximity. So, when I walk into a store and I have never registered my device with the store, a beacon might register my new device and send me a notification of a discount for a first purchase. Slowly but surely, beacons are making their way into the market as the tech world and physical market collide in grand, new ways.
Natural Language Processing
Anyone who knows me knows that I generally base my critiques of social listening and analysis softwares based on their natural language processing capabilities. Well, it seems to be an important criteria for the market, because it is something that is getting a lot of attention.
For marketers, natural language processing is something that can be particularly difficult to deal with, especially when it comes to things like social listening. People tend to adopt a very colloquial speech when sharing content on social media (of course). For marketers, this can pose a bit of a problem when trying to determine industry or target audience pain points or preferences. Luckily, plenty of software providers are starting to make big strides in the way of natural language processing, and I can't wait to see where that takes the industry.
Conclusion
At this time of year, we give thanks for a lot of different things, and for marketers (and plenty of consumers) these are just a few of the exciting tech trends we can be thankful for.
Now, I would like to wish everyone a very happy Thanksgiving, and lots of luck with Black Friday!
The following two tabs change content below.
Corey Padveen is a data-oriented marketing professional with a focus on statistical analyses of human behavior. This specialization has led him to speak and present at dozens of conferences around the world, to write for a variety of reputable online and print publications, and recently, to publish 'Marketing to Millennials For Dummies' as part of the world-renowned 'For Dummies' series. He regularly shares real world examples and findings from his research, and discusses how members of society are evolving as consumers, communicators, and a global network as a whole.
Latest posts by Corey Padveen (see all)