Effectively Manage a Social Media Crisis [New eBook]
Effectively Manage a Social Media Crisis [New eBook]
This article originally appeared on t2MarketingInternational.com.
We hate to think about it, but we should always be prepared for the case of the dreaded social media crisis.
The speed at which information travels has increased exponentially with the advent of social media. Therefore, when a crisis breaks, a carefully thought out strategy and proper mechanisms need to be in place in order to mitigate the issue before it spirals out of control.
In our latest eBook, we walk you through the proper steps to managing a social media crisis, and provide you with an easy-to-follow document that will allow you to outline every aspect of a crisis, making it that much easier to handle should it ever occur.
Click here or on the image below to download the eBook today and find out how you can properly plan for a social media crisis and mitigate an issue spiralling out of control!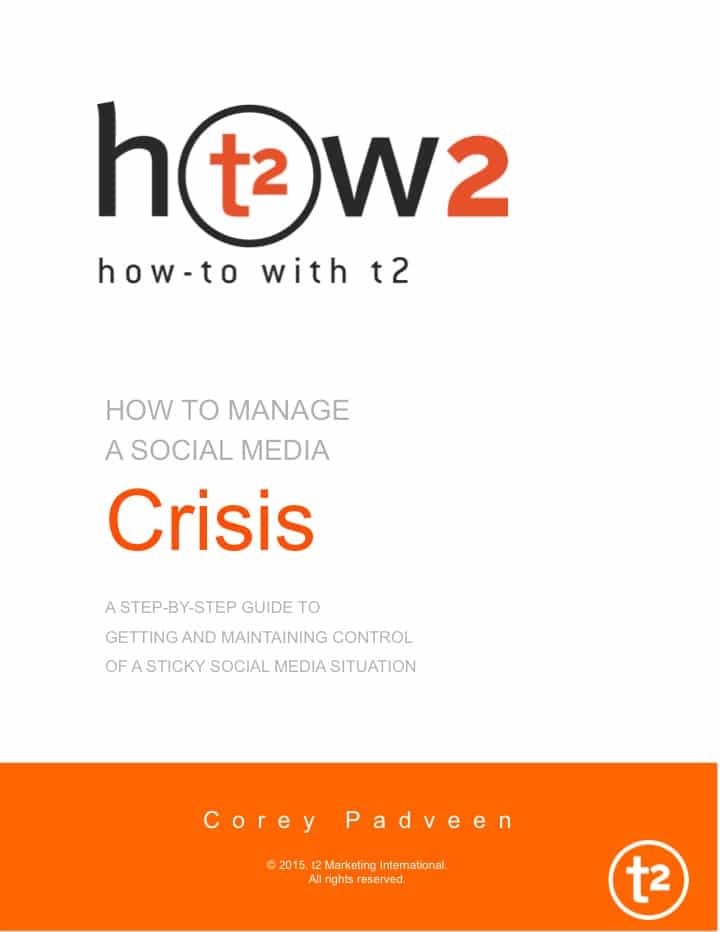 The following two tabs change content below.
Corey Padveen is Google AdWords Certified, Google Analytics Certified, a Certified Inbound Marketer and the Director of Global Social Business Strategy at t2 Marketing International. With an extensive background in econometrics and statistics, he helped pioneer the concepts of Social Equity and ResponsiveBranding. What's more, he is the primary author of the t2 Marketing International digital business blog, a contributing author to a number of reputable marketing publications including Search Engine Journal and Social Media Today and is a keynote speaker at digital marketing conferences around the world. Corey regularly shares his wealth of knowledge in the realm of digital marketing, data analysis and social media, and their applications to business in the digital age.
Latest posts by Corey Padveen (see all)