Effectively Manage a Social Media Crisis [New eBook]
Effectively Manage a Social Media Crisis [New eBook]
This article originally appeared on t2MarketingInternational.com.
We hate to think about it, but we should always be prepared for the case of the dreaded social media crisis.
The speed at which information travels has increased exponentially with the advent of social media. Therefore, when a crisis breaks, a carefully thought out strategy and proper mechanisms need to be in place in order to mitigate the issue before it spirals out of control.
In our latest eBook, we walk you through the proper steps to managing a social media crisis, and provide you with an easy-to-follow document that will allow you to outline every aspect of a crisis, making it that much easier to handle should it ever occur.
Click here or on the image below to download the eBook today and find out how you can properly plan for a social media crisis and mitigate an issue spiralling out of control!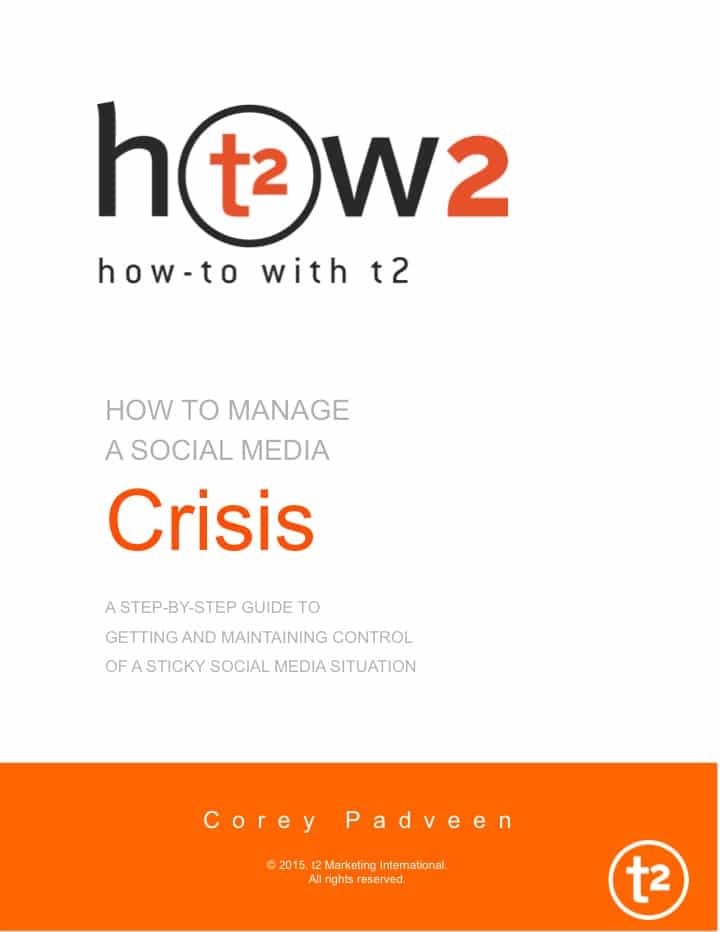 The following two tabs change content below.
Corey Padveen is a data-oriented marketing professional with a focus on statistical analyses of human behavior. This specialization has led him to speak and present at dozens of conferences around the world, to write for a variety of reputable online and print publications, and recently, to publish 'Marketing to Millennials For Dummies' as part of the world-renowned 'For Dummies' series. He regularly shares real world examples and findings from his research, and discusses how members of society are evolving as consumers, communicators, and a global network as a whole.
Latest posts by Corey Padveen (see all)