How to Optimize Advertising Budgets on Facebook
How to Optimize Advertising Budgets on Facebook
This article originally appeared on t2MarketingInternational.com.
In order to drive positive results from Facebook advertising, it is important that marketers optimize advertising budgets.
Facebook advertising is a hugely useful asset, but it is so easy to see budgets spiral out of control when they are not being properly allocated. In order to truly get the most out of Facebook ads, marketers need to learn how to optimize advertising budgets.
In our latest eBook series, How-to with t2, we cover everything from simple applications to advanced practices in simple, easy to follow steps. In this first issue of the series, we cover the process marketers need to follow in order to optimize advertising budgets on Facebook using t2's proprietary Incremental Bidding System.
Click here or on the image below to download the eBook today and find out how you can get the most out of your ad budget next time you decide to fun a Facebook ad campaign!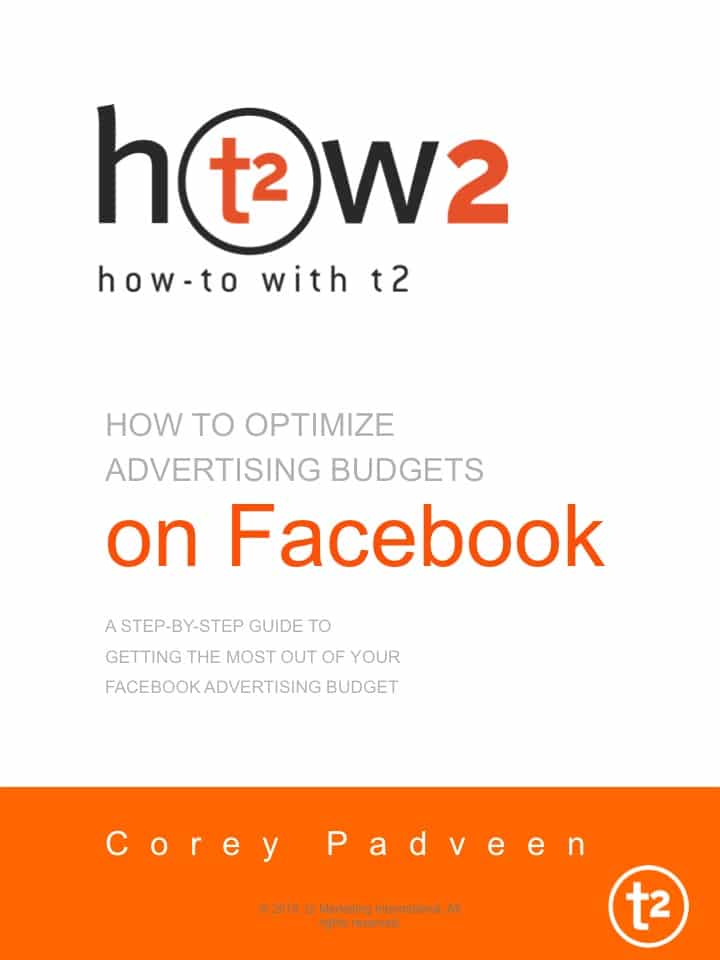 The following two tabs change content below.
Corey Padveen is a data-oriented marketing professional with a focus on statistical analyses of human behavior. This specialization has led him to speak and present at dozens of conferences around the world, to write for a variety of reputable online and print publications, and recently, to publish 'Marketing to Millennials For Dummies' as part of the world-renowned 'For Dummies' series. He regularly shares real world examples and findings from his research, and discusses how members of society are evolving as consumers, communicators, and a global network as a whole.
Latest posts by Corey Padveen (see all)