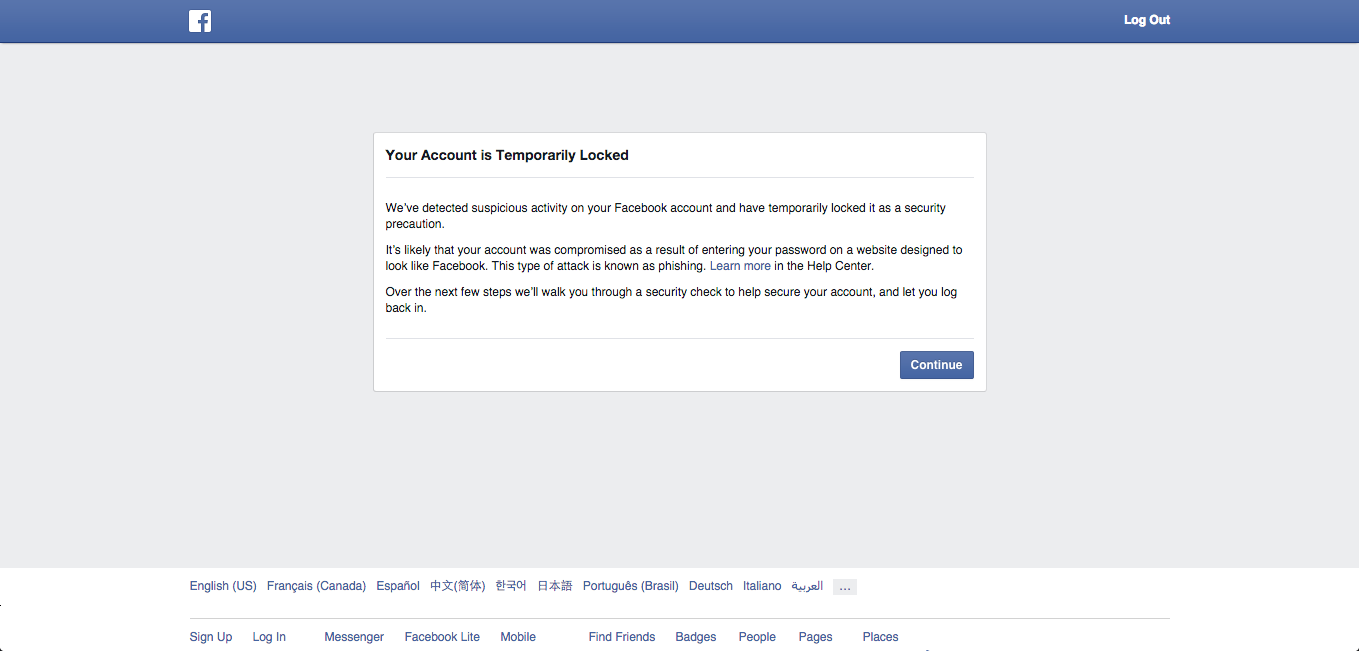 An Important Facebook Lesson Worth Sharing
An Important Facebook Lesson Worth Sharing
I was locked out of Facebook for five days, and this is what that ordeal taught me.
On Friday morning, I woke up, went about my usual routine, and when I sat down to go through a couple of every day work checklist items, I realized something: I was 'temporarily' locked out of Facebook and I couldn't seem to get back in.
When the message first popped up, I thought to myself, "No big deal. I'll just change my password and I'll be back in any second to get some work done." Then it seemed as though I was caught in a never-ending loop, where the closest I could get to accessing my News Feed, Messenger and, most important, Facebook for Business account and ad campaigns was this: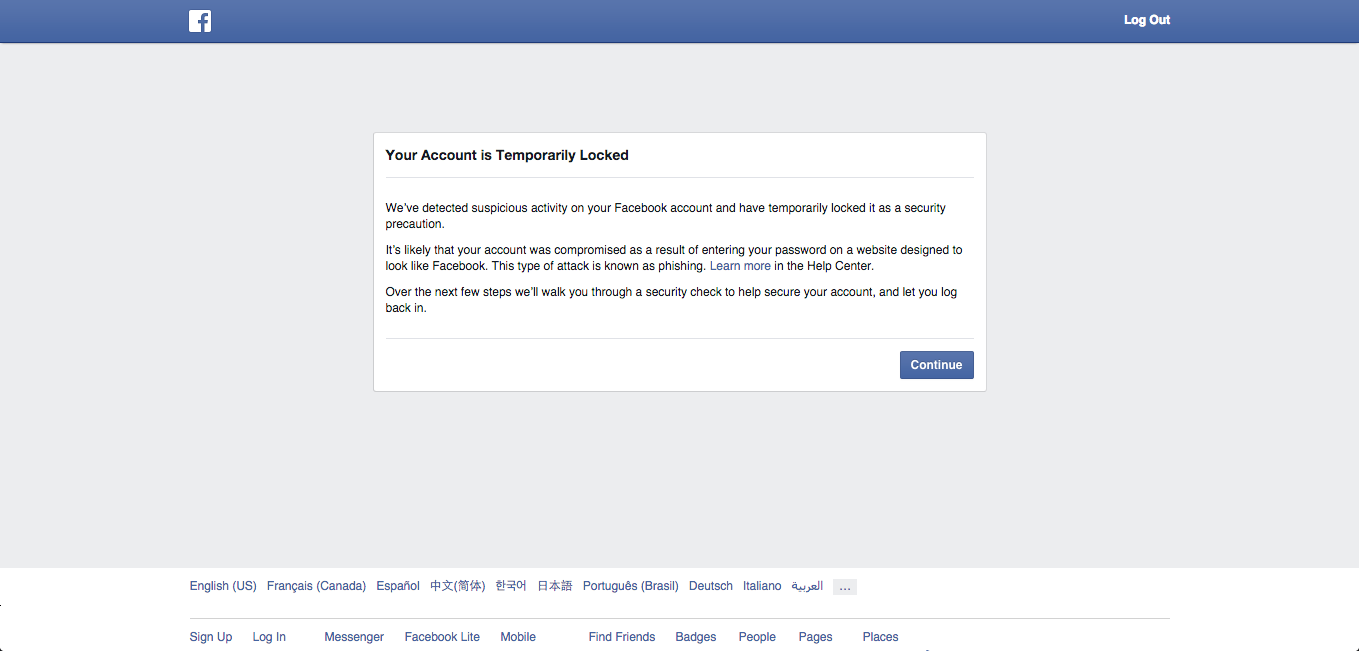 It was a pretty helpless feeling, particularly when you realize that Facebook has made a great effort to prevent individuals from reaching out to them with problems. Luckily, as an advertiser (and a few peers working there) there are alternative routes to dealing with this kind of thing. Granted, it wasn't until after the holiday weekend that the engineering team was able to help me out, but I was fortunate enough to have a contact there that helped me deal with this issue quickly.
During my five-day Facebook-less stint, I realized a few things.
Facebook and the Hierarchy of Needs
Somewhere between love/belonging and self-actualization lies access to Facebook.
I remember talking to a friend who works at Facebook recently and she said something that has resonated with me for quite some time:
"People talk about the decline in Facebook usage and how 'Facebook is dead' but the truth is that when people stop paying attention to how much they use it and it is simply with them and accessible wherever they go, Facebook has won."
Nothing has ever rung more true than this thought while I was locked out of Facebook. So much of my daily routine – both personally and professionally – relies on unblocked access to the network. I was lucky enough to have a contingency in place that allowed me to resolve the issue, and all I could think to myself was, "What would happen if I needed access to all of this and was just…helpless?"
Marketers: Make Plans
For one reason or another, I was locked out of Facebook. Maybe it's because there were issues with our email server (and my business email was connected to the account) maybe it's because of a glitch on Facebook's side, but whatever the case was, I was locked out with no end in sight. On a personal side, I wasn't happy, but I would get over it and move on. On the professional side, if I hadn't had contingencies in place I would have been in a very bad spot.
As an agency, t2 has been active on Facebook for Business for quite some time. (On a side note, if you're not currently using the platform for your client management, you're missing out on the network's best feature for agencies.) So, when my account went down, administrators within the agency could still access and manage ad campaigns and client Pages. That won't be the case for everyone.
So, if you haven't taken the necessary precautions to protect your clients, ads and assets, stop reading this article and do it now.
Take Advantage of Security Options
While Facebook might not make it easy to reach a human being at the company, they do provide several security measures that are designed to both protect you and help you out in a case like this.
Make sure to have a few emails set up, a phone number or two, a security question to which you know the answer, a credit card on file (assuming you're an advertiser) and – the one that I forgot to set up and wonder now if it would have made a difference – Trusted Friends.
Your trusted friends can be found in the Security menu within your Facebook settings, and it is a pretty simple way to get your closest friends on Facebook to verify your identity with a code sent by the network. Take some time and really complete your profile in order to ensure that you never find yourself in the same kind of situation.
Conclusion
I was lucky (and, again, many thanks to my friends at Facebook that helped me out of this jam) but not everyone will be. As soon as I got back into the network, I went above and beyond in creating multiple redundancies in order to ensure that if ever this happens again (and who knows – it might) I won't sweat it. Do yourself a favor and do the same; it's not fun to realize all of the things you've overlooked once it's too late to take any action.
The following two tabs change content below.
Corey Padveen is a data-oriented marketing professional with a focus on statistical analyses of human behavior. This specialization has led him to speak and present at dozens of conferences around the world, to write for a variety of reputable online and print publications, and recently, to publish 'Marketing to Millennials For Dummies' as part of the world-renowned 'For Dummies' series. He regularly shares real world examples and findings from his research, and discusses how members of society are evolving as consumers, communicators, and a global network as a whole.
Latest posts by Corey Padveen (see all)